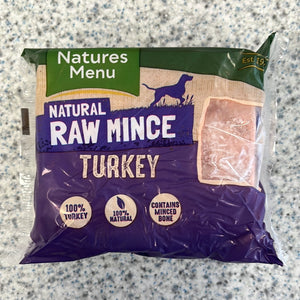 Not just for Christmas! Turkey is a delicious, nutritious, naturally lean protein your dog can enjoy all year round. With added mince raw bone for extra goodness.

Just Turkey Raw Mince is an ingredient or treat, not a complete meal. Add it to other ingredients to make balanced and nutritious raw meals at home.

Feed material for dogs.