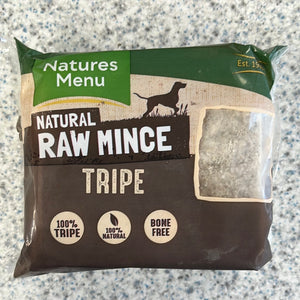 This tasty bone free meat ingredient is made with whole cuts of quality beef and tripe, providing your dog with a rich source of protein and essential nutrients.
Responsibly sourced quality raw materials, prepared and packed into convenient single serve portions at our factory in Norfolk.

 This mince is an ingredient or treat, not a complete meal. Add it to other ingredients to make balanced and nutritious raw meals at home.

Bone Free.