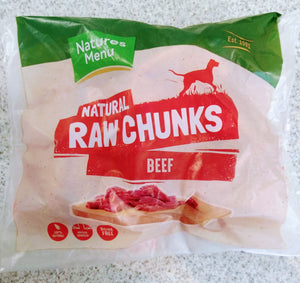 Whole chunks of human-grade beef for an immensely satisfying bone free meat ingredient – perfect for dogs that like to chew.

Real meat chews, chunks and bones are great for our dog's dental hygiene and teeth.

Raw Beef Chunks are an ingredient or treat, not a complete meal. Add it to other ingredients to make balanced and nutritious raw meals at home.