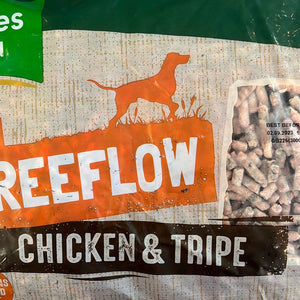 Whole cuts of top quality, human-grade chicken minced with raw bone for extra nutrition, the perfect lean protein source to add to your dog's home made meals.

Freeflow mince is a convenient way to keep larger quantities of protein in your freezer - simply pour out the portion you require when you need it.

This Mince is an ingredient, not a complete meal. Add it to other ingredients to make balanced and nutritious raw meals at home.