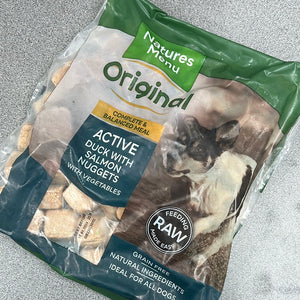 Meaty superfood nuggets made with succulent duck and a delicious blend of plum, peas and root vegetables.

Human grade meats in our raw meals. No meat meals or meat derivatives, ever. And no artificial colours or preservatives either.

Naturally gentle on digestion, perfect for dogs with sensitivities and allergies.

Country Hunter Nuggets are a great starter meal


Product may contain small bone pieces (4g/100g).

Suitable for adult dogs and puppies over 20 weeks of age.