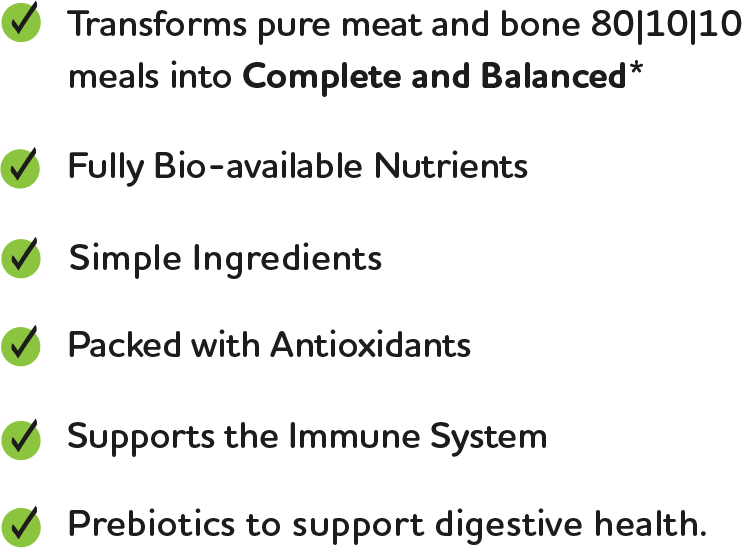 Using only natural, highly absorbable nutrition, you can now be sure that your dog is receiving everything they need alongside their Pure meat meals.
This is currently the only supplement of its kind to provide balanced nutrition, from fully absorbable wholefoods.
This is THE ANSWER to the question "my dog is having the 80/10/10 minces, but what else do they need for a healthy diet?"