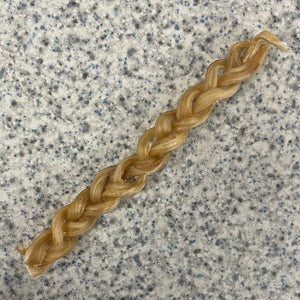 JR's Premium braided Ostrich Tendon is naturally healthy and totally irresistible, they're the ideal treat as its 100% pure meat. JR's Ostrich treats naturally rich in nutrients and extremely low in fat making them the perfect choice.
Our pure Ostrich treats are hypoallergenic & naturally healthy:-
No additives or preservatives
100% pure Ostrich meat
Long Lasting Chew
Responsibly sourced
Key advantages of these great honest and guilt-free chews include:-
100% natural
Easy to digest
Naturally low in fat
High in protein
Hypoallergenic
Natural Dental Chew
Healthy and nutritious
Grain & Gluten free
Our pure ostrich training treats are naturally healthy and ideal food for your dog. It's one of our very popular products, thanks to the fact they're all 100% pure meat as well as naturally low in fat. Our Pure Ostrich Treats are 100% natural dog treats with no additives or preservatives, simply irresistible and 100% natural!