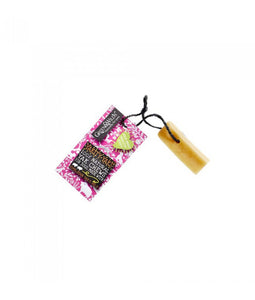 Yakity Yak dog chews are hand crafted from a blend of 100% Yaks/cows milk with a little lime and salt and then smoked to form a hard, tasty, cheesy chew. 
From the heart of the Himalayan Mountains, these Yak chews are great for giving your dog something tasty and robust to chew.  When the chew gets too small for your dog, just pop it in the microwave and puff it up for a tasty snack!
No artificial colours, preservatives or flavours, just 100% tasty goodness!