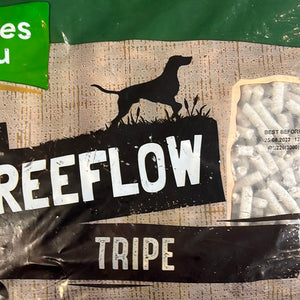 A big hit with dogs, tripe is healthy, delicious and full of flavour. It can also aid digestion as it's packed with good bacteria and enzymes.

Freeflow mince is a convenient way to keep larger quantities of protein in your freezer - simply pour out the portion you require when you need it.

Tripe Raw Freeflow Mince is an ingredient, not a complete meal. Add it to other ingredients to make balanced and nutritious raw meals at home.